Having a successful spray tanning business is not just about being able to apply a spray tan perfectly, it's not even about choosing the best spray tan solution, nor is it just about using the best spray tanning machine. Sometimes you can get everything just right, but still you struggle to earn a living.
Unless you get those customers through the door in the first place & more importantly get them coming back for more, all your efforts will be lost.
Here is a list of what I believe are the ten best marketing  tips for spraytanpros.
Now that I've done my part, it's time for you to do yours. Are you happy with the list I put together, or do you use a technique that brings clients knocking at your door?. Well, there are two ways that you can help improve this list.
list.ly allows you to vote each tip up or down, or you can add a tip to the list that I didn't think belonged in the top 10.
Don't want to register for list.ly? Make your own list or dispute ours by commenting below.
So, without further ado, here's Spraytanpro's list of the Top 10 Marketing tips for your spray tan business.
Top 10 Marketing ideas for spray tan technicians
A list of marketing ideas for spray tanners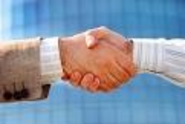 Never underestimate how important it is to build relationships. Whatever you do try to think of different ways to include other businesses.
2
Connect with Customers Online
With the popularity of social media, blogging, video marketing and email marketing, salon owners can promote online marketing efforts to attract customers.
Mar 21, 2013 - support.google.com -

595

With Google Places, creating a great listing takes just a few minutes and doesn't cost a thing.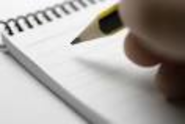 Not really much to do with spray tanning but making a list is the first step in getting things done.

Text offers to clients when you get an unexpected space in your diary
6
Throw a spray tan party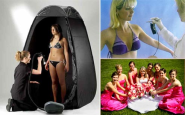 Spray tan parties are great because most of your costs are fixed, with the cost of the solution being negligible. Once you have paid for all the gear, got yourself out to someone's home, set up the equipment then it is virtually as easy to do 10 people as it is to do 1 person.
7
Create Customer Loyalty Cards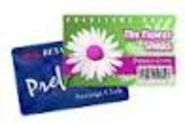 Keep customers coming back to you by providing them with incentives through your customer loyalty cards. For example, each time they get a tan, give them a stamp on their customer loyalty card.

Your VIP club might include benefits such as priority appointments, hair services provided by your salon's top stylists and colourists, car service to and from the salon and a special waiting area stocked with wine, coffee, tea, fruit and other healthy snacks.
Mar 21, 2013 - fiverr.com -

659
You could get fliers designed for just a fiver, in fact you can get all sorts of things for a fiver.
10
Host a Salon Happy hour

Invite your top clients to visit your salon for a happy hour, where you serve a signature cocktail, appetizers and desserts. Ask each client to bring a friend along who has never received services at your salon.
Don't forget, you  can vote each tip up or down, or you can add a tip to the list.
The following two tabs change content below.
I am Nicola Scott. I help salons & Mumtrepreneurs become spray tan pros I live in Ripon which is in the heart of the Yorkshire dales. As well as juggling a busy family life, I also run www.spraytanpro.co.uk & write this blog I'm currently developing a training program for beauty therapists wishing to enter the world of spray tanning.
Latest posts by Nicola Scott (see all)